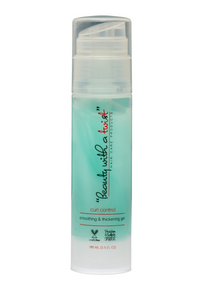 A combination smoothing and thickening gel, developed for curly and frizzy hair that needs to be smoothed and still have a tremendous amount of fullness and body. Now in one product you can have smoothness, shine, volume, soft hold, lift and dimensions.
Amount of Goodness bottled up
3.5 fl. Oz
Why You'll Love Beauty with a Twist
Beauty with a Twist uses premium quality and certified natural ingredients with no animal testing. Our hair care products are 100% free from sulfates and parabens.